Star Wars Jedi Academy
Grade: C+
Open \Jedi Academy\GameData\base\jaconfig.cfg

Add the following line:
bind h "toggle cg_drawHUD"
From in game, you can also open the console with Shift + ~, and then type the command without quotes.
To disable the HUD (including crosshairs) use:
cg_draw2D 0
To get rid of the gun it's
cg_drawgun 0
You can also bing a key in game with: bind h toggle cg_drawHUD 0
Replace h with the key of your choice.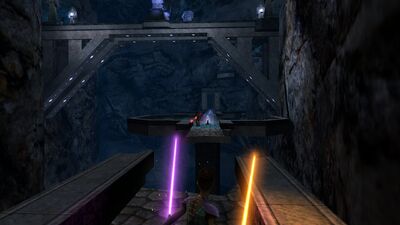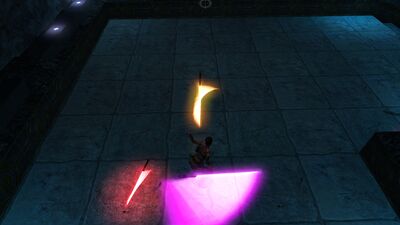 Community content is available under
CC-BY-SA
unless otherwise noted.